Day 38: Being thankful for the fetishists out there 🍆
As we climb close to the 200,000 recovered mark.
Total Recovered Globally: 193,177+
(28,731+ more than Monday! According to Johns Hopkins CSSE, 5:40PM April 1, 2020)
---
Daily Blast of Happy News
Scrubs donations to health workers 👨🏻‍⚕️ by MedFetUK… a medical fetish site 😏
And a daily meme for you introverts (comme moi) out there: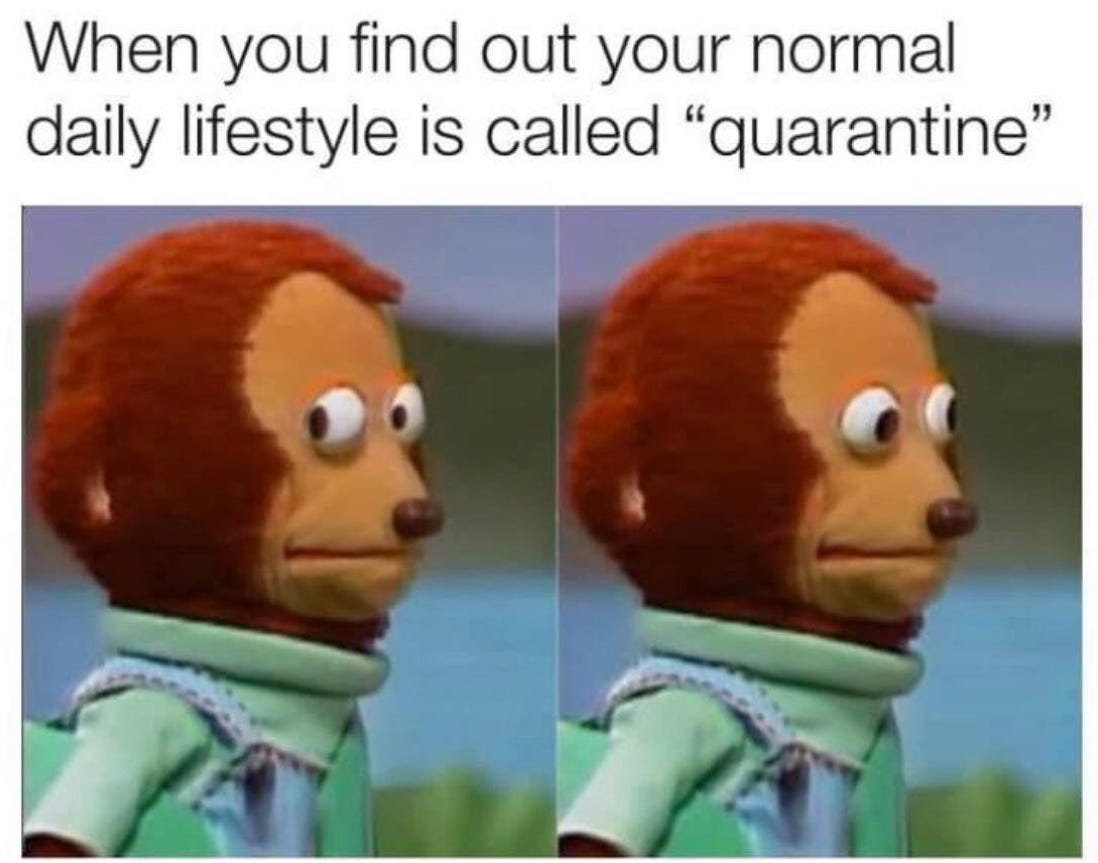 ---
One day this, one day that 🎢
Man, I'm not sure about you all, but my emotional state has just been like a rollercoaster.
I'll go from one day of being "ahhhh #productivity, all this time for myself to reach my goals and set a routine" to "wow I'm so uncomfortable in this space and all I can do is go to sleep."
You can tell with even just the writing of this newsletter. The days I make it - great. The days I don't… 😧
At least I finally washed my hair.
Until next time,
😗, Helen.