A QUINTUPLE digit increase in total recovered! 👨🏻‍⚕️
✨ You get some positivity, you get some positivity, you get some positivity! ✨
Total Recovered Globally: 101,794+
(14,431+ more than Friday! According to Johns Hopkins CSSE, 9:33PM March 23, 2020)
---
Daily Blast of Happy News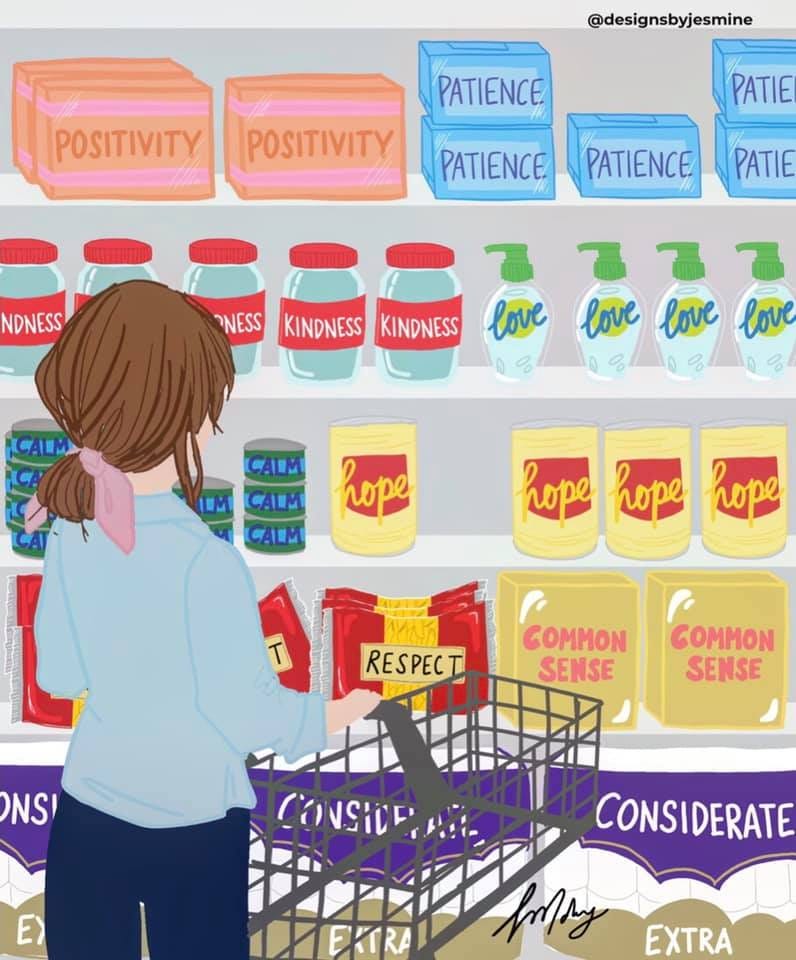 This beautifully designed new resource to help stave off cabin fever and anxiety

Facebook groups being set up around the world to help others in their neighbourhoods 💕
---
My work from home set up is finally "complete" - no more back pain 🤕
Or at least decreased back pain.
My space isn't the smallest, but I didn't have space for a dedicated computer desk, or a computer chair. So for the longest time (aka since quarantine began, close to 30 days ago now, I've been hunched over my laptop screen, either on a bar stool or my sofa.
Fortunate for me, I had two friends who were able to go to my office and help grab my supplies! 🙏🏻 And then proceed to do a no-contact drop-off at my apartment building. #socialdistancing Thank you Sharon and Colin! You've saved my posture! Heros.
Behold!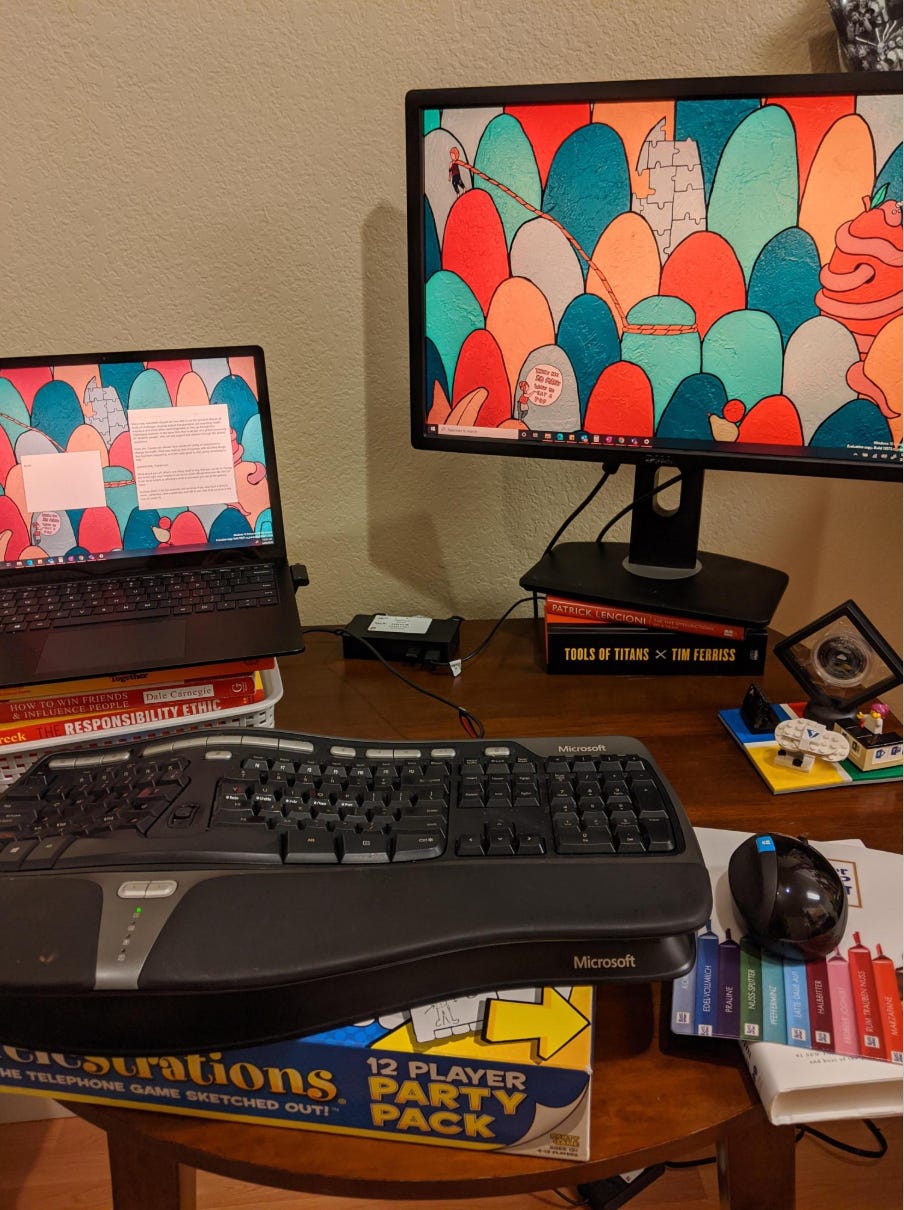 Not necessarily the intended usage of self-help books, but desperate times call for desperate measures.
📚 My favourite books in the stacks (of which some are blocked by others) are:
The Five Dysfunctions of a Team by Patrick Lencioni

Get Together by Bailey Richardson, Kevin Huynh, Kai Elmer Sotto

Shoe Dog by Phil Knight
Check out the Libby or Overdrive app if you have a library card to borrow books and audiobooks for FREE. Or consider supporting a local bookstore to see if they have any delivery options!
Next up for this battlestation is an anti-fatigue mat. 😴
Send me your stories!
So, I'd love to hear (and share) your personal stories as well! Or if you're willing to help me source some good news, that would be extremely helpful. Either comment on one of the posts here, email me at helenlyhuang@gmail.com, tweet at me @herenhuang, or send me a message on Instagram.
If you want to hear some funny (and still uplifting) anecdotal stories, check out the podcast I've created to accompany this blog series.
Don't forget to share this with your friends too! :)
Have a great day,
Helen.